AdvPhotoCat-EE 2021

AWARDS
NEWS! Final program is published! Please CHECK IT!
The Workshop begins on Monday 28/06/2021, hour 8.45-9.00 (Time zone EEST/UTC+3 hours). The Workshop will be online on Microsoft Teams platform and the connection link was sent in Friday to all registered participants. If you registered and you did not receive the link please contact us at [email protected]
For ALL attendants and members of the committees: Please don't forget to fill your registration file!
Important: Preliminary program is published! CHECK IT! To avoid problems during the online program we would like to ask all presenting authors to record their presentation and to send us the video files by WeTransfer or a similar service (NOT in email messages!) before Friday 25th of June 2021. Video recordings should be: maximum 10 min for Oral presentations and maximum 5 minutes for Poster presentations. Posters would be presented as maximum 3 PowerPoint presentation slides! These files would be used only if someone would have connection problems or else.
Acceptance letters were sent to all the contributors. If you didn't get it, please contact us!
Please provide us until 5th of June with the final corrected version of your contribution Abstract in a MS Office editable format (called Presenter Surname_Final Abstract.doc/.docx) to be included in the Book of Abstracts. Make sure that Names, Affiliations and corresponding author(s) email address(es) are correctly included in the abstract. Abstracts with missing information or delayed will be not included the Book.
To prepare your presentations be aware that shorter and comprehensive presentations followed by longer interactive discussions are strongly encouraged.
The maximum time allocated for each presentation is:
Invited/sponsored presentations: 25 min (15+10)
Oral presentations: 15 min (10+5)
Poster presentations 5 minutes – discussions in the "Poster presentations discussion panel" that will take place after each posters presentations section.
All contributors are eligible to win Prizes. Young researchers are invited to specify in their final version of their abstracts their status writing ABSTRACT-"Young researcher" in the submitted file.
For any questions you may have, please don't hesitate to contact us.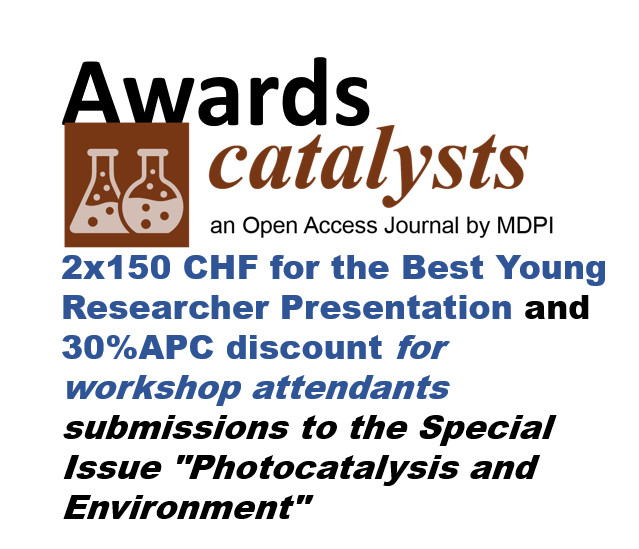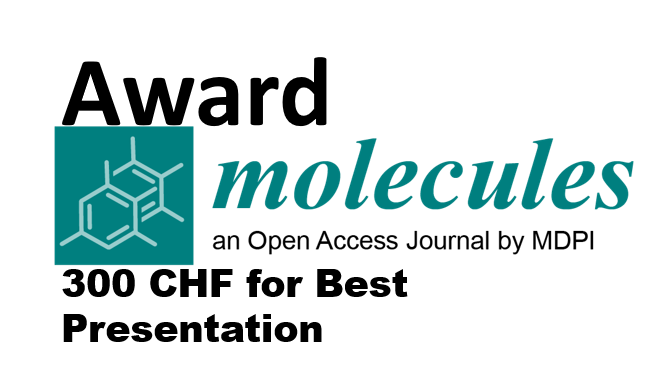 NEW Deadline for Abstracts submission: April 30th May 15th 2021
Announcements: New invited speakers announced!
The 3rd International Workshop Advances on Photocatalysis including Environmental and Energy Applications AdvPhotoCat-EE 2021, that will take place ONLINE, on June 28-29, 2021, focuses on the experimental and theoretical aspects of photocatalysis and its real life applications like environmental and energy. The scope is to open an extensive discussion on the scientific areas involved between academia, research and industry.
The workshop participants will have the option of publishing their scientific contributions in a Special Issue of "Surfaces and Interfaces" Elsevier Journal (IF 3.72).
The proposed topics are:
Basic research on photocatalysis
Photocatalytic materials
Photoelectrochemistry
Photocatalysis in life sciences
Green chemistry
Modern trends in clean energy production and storage
Modern trends in environmental remediation and protection.